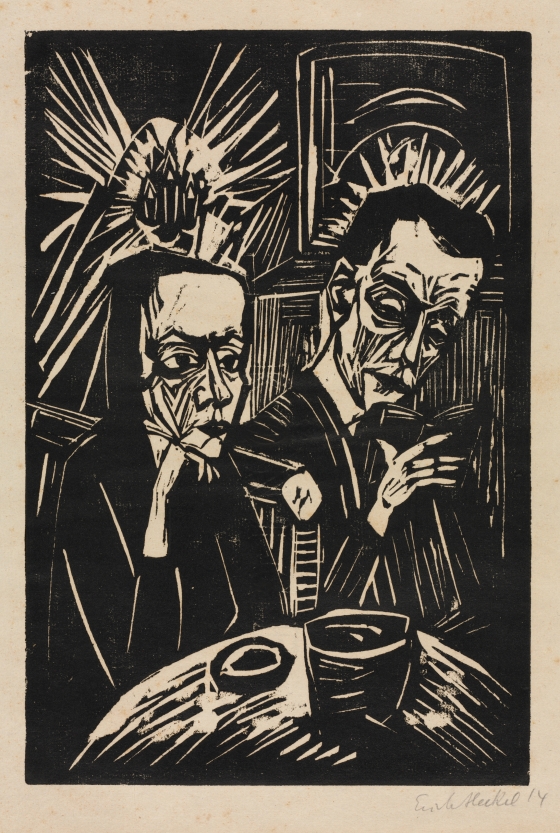 Because of copyright restrictions we can only show a small image of this artwork.
Reading Aloud
Reading Aloud
1914
Woodcut
Support: Wove paper
Sheet: 44.9 x 36.1 cm (17 11/16 x 14 3/16 in.); Platemark: 29.8 x 20 cm (11 3/4 x 7 7/8 in.)
Bequest of Dr. Paul J. Vignos, Jr. 2011.188
© Artists Right Society (ARS), New York
Catalogue raisonné: Dube and Dube 272
Location
Contact us
To request more information about this object, study images, or bibliography, contact the Ingalls Library Reference Desk.
The information about this object, including provenance information, is based on historic information and may not be currently accurate or complete. Research on objects is an ongoing process, but the information about this object may not reflect the most current information available to CMA. If you notice a mistake or have additional information about this object, please email collectionsdata@clevelandart.org.
Is something not working on this page? Please email help.website@clevelandart.org.
Request a digital file from Image Services that is not available through CC0, a detail image, or any image with a color bar.