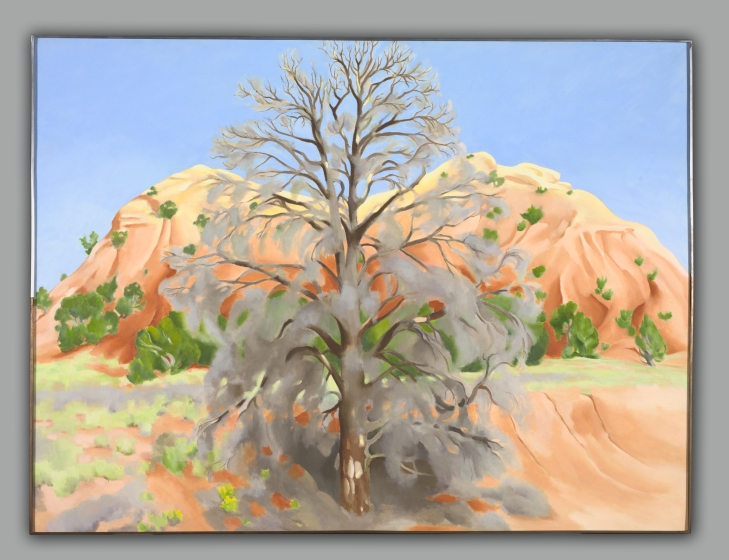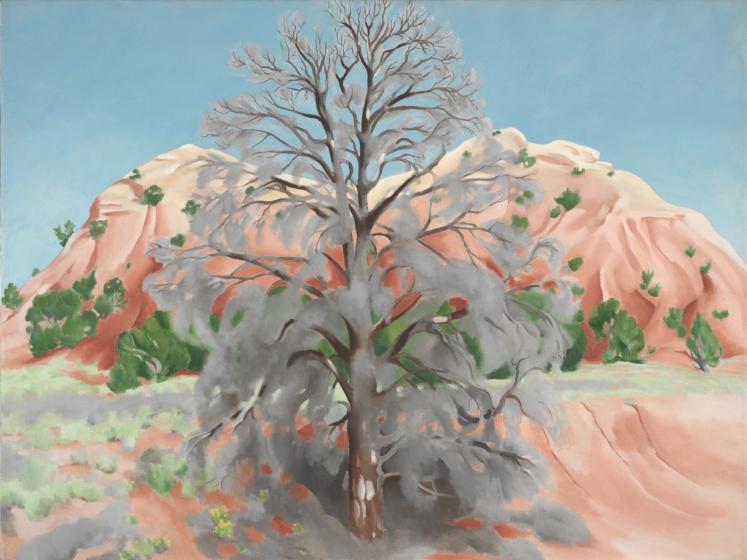 Because of copyright restrictions we can only show a small image of this artwork.
Dead Tree with Pink Hill
Dead Tree with Pink Hill
1945
Oil on canvas
Framed: 76.5 x 102 x 3 cm (30 1/8 x 40 3/16 x 1 3/16 in.); Unframed: 76.2 x 101.6 cm (30 x 40 in.)
Bequest of Georgia O'Keeffe 1987.138
© The Cleveland Museum of Art (see file for special conditions)
Location
Fun Fact
Cottonwood trees line the riverbanks of arid New Mexico, and O'Keeffe painted them often.